The 2023 Subaru Love Promise Community Commitment Award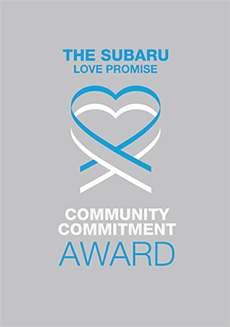 We've been nationally recognized for our dedication to our community and the Subaru Love Promise.
We're honored to receive the 2023 Subaru Love Promise Community Commitment Award. This award nationally recognizes Subaru retailers who are making the world a better place while demonstrating an outstanding commitment to supporting passions and causes in local communities. These efforts are focused in important areas such as the environment, community, health, education, and pets.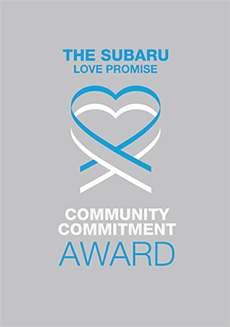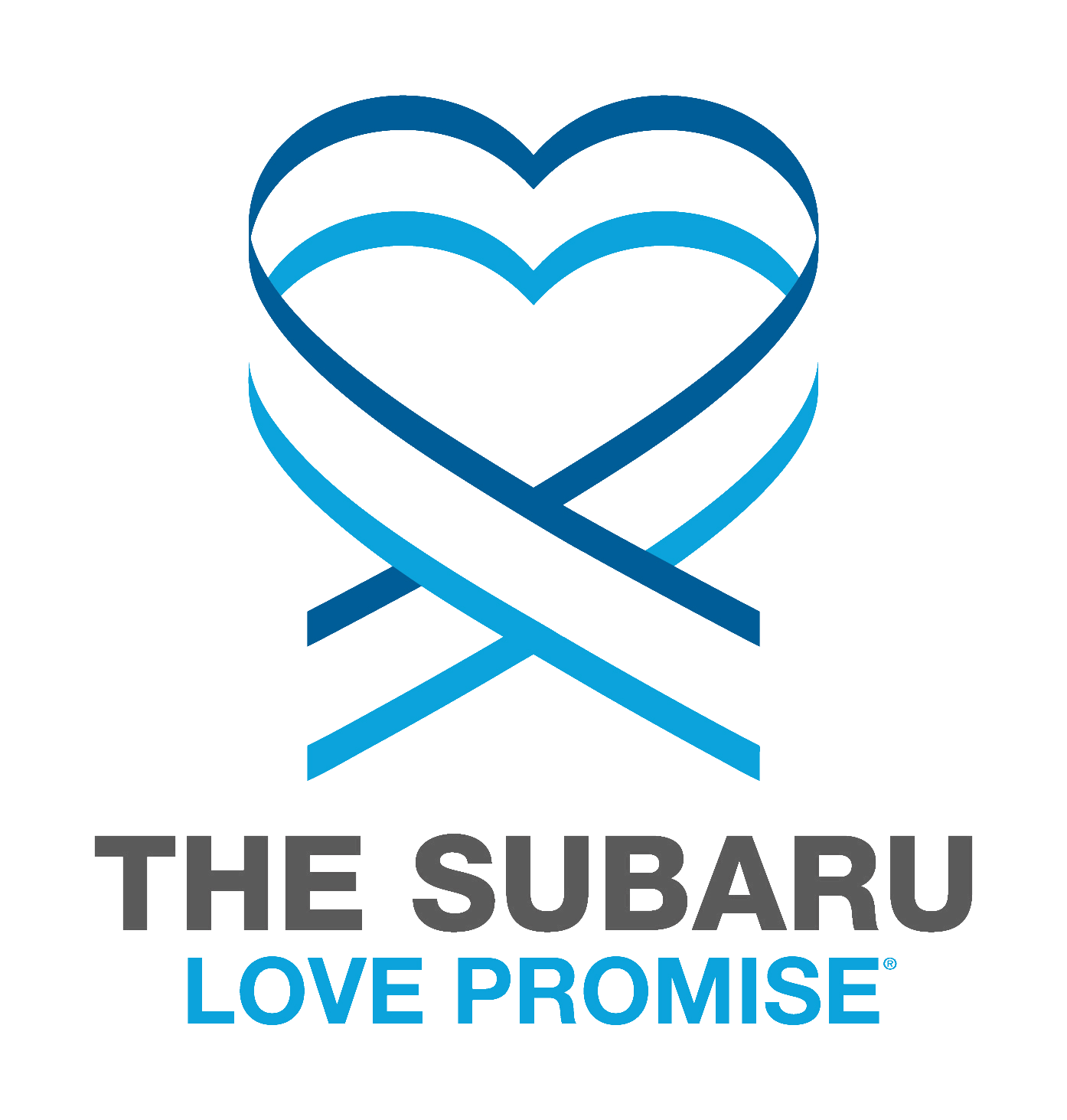 What is the Subaru Love Promise?
Subaru and our retailers believe in making the world a better place and the Subaru Love Promise is our vision of respecting all people. This is our commitment to show love and respect to our customers and to work to make a positive impact in the world.
How is Ciocca Subaru of Philadelphia dedicated locally to the Love Promise?
We are committed as a team to help and support the community that welcomes us into their heart and soul.
Multi-Cultural Academy Charter School
Philadelphia VA Medical Center
Love Promise Stories from Ciocca Subaru of Philadelphia
Subaru and Ciocca Subaru of Philadelphia believe in making a positive impact on the communities in which we live and work. We uphold that belief through our Love Promise Community Commitment. Every month, we select inspiring stories from customers and partners from around our area who strive to support our collective commitment and feature them here
Ciocca Subaru of Philadelphia presents PAWS with lifesaving funding - Liberty B
For the second year in a row, Ciocca Subaru of Philadelphia raised a whopping $47,016 for the Philadelphia Animal Welfare Society (PAWS) through the Subaru Share the Love® Event, making Ciocca their largest corporate partner! Through the collaboration, PAWS and Ciocca Subaru of Philadelphia have provided safety and love to hundreds of at-risk cats and dogs, and life changing companionship to the people who cherish them. One of these pets is Jack (pictured), a 14-year-old who lost his home when his owner of many years became ill and could no longer care for him. PAWS took him in, providing diagnostic bloodwork and ongoing care for his age related ailments. Jack is energetic and eager to make new friends, so he had a great time attending the check presentation at Ciocca Subaru of Philadelphia… and soon he'll be ready to find his new family! Thanks to more than $94,000 in proceeds from the Subaru Share the Love Event in the last two years, more than 1,200 pets have been saved and served. Together, PAWS and Ciocca Subaru are strengthening the safety net and bringing Philadelphia closer to becoming a no-kill city.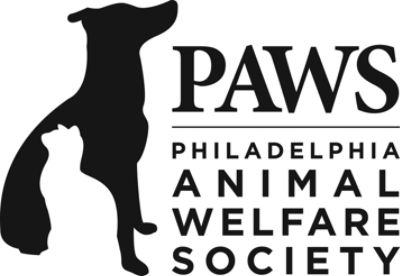 ---
Young Chances Foundation - Stephanie N
On Thursday, March 30, Ciocca Subaru of Philadelphia hosted the Young Chances Foundation's "My Favorite Lady" event. Tyrique Glasgow of Young Chances Foundation, a local non-profit organization, along with State Senator Anthony H. Williams, were the Masters of Ceremony! Ten women were honored for their work in the Gray's Ferry neighborhood as a part of Women's History Month. Ciocca Subaru of Philadelphia was honored host this event and have the opportunity to meet these amazing women making positive impacts in the community.
---
The Sunshine Cafe - Stephanie N
On Monday, the Universal Audenried Charter School students, who operate the Sunshine Café, came to Ciocca Subaru of Philadelphia. The Young Professionals, led by Mr. Chris Vernick, sold breakfast items to the employees and then made lunch for over 40 staff members at Ciocca Subaru of Philadelphia. This is one of many ties that Ciocca Subaru of Philadelphia has to Universal Audenried Charter students. Weekly, students from the technical program shadow our service operations and help us maintain Stinger Park, located across the street from the dealership.
---
Ciocca Subaru of Philadelphia Loves to Help Veterans! - Stephanie N
During Subaru Loves to Help® month, the focus of all Subaru retailers was to assist local homeless shelters with the most requested item in homeless shelters, socks! Benefitting the Veterans Multi-Service Center, Ciocca Subaru of Philadelphia ran a sock drive the whole month of February in the dealership. Once the drive concluded, General Manager Eric Narodovich and Sales Manager Cole Ciocca delivered over 500 pairs of socks to the Veterans Multi-Service Center. We were thrilled to help such a worthy cause and we look forward to assisting them and the veterans throughout the year!
---
Random Acts of Kindness Day - Taylor F
Today is Random Act of Kindness Day! I met Barbara this morning at the dealership as she stopped in for her first oil change. Upon learning that we both haven't had a great week I wanted to do something nice for her so I filled a goodie bag and included this awesome Subaru parking only sign! Barbara is a car enthusiast like myself so I was super excited to give her this sign for her garage along with some dog toys and a Subaru mug! Thanks for stopping in and chatting with me, it was so great to share some laughs.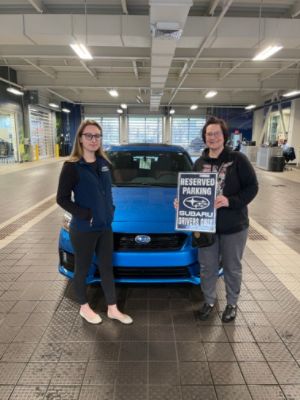 ---
Volunteering at Philabundance - Jim L
On Feb. 4th, 2023, a group of local Subaru Ambassadors and members from Ciocca gathered and helped sort food at Philabundance. We spent three hours sorting through various frozen meat and packaging it to distribute to local families in need. We had the opportunity to meet Eric (GM), Emily (BDR manager), and Justin (Sales). We had some amazing conversations about how Ciocca plans on helping the community, and how we (Subaru Ambassadors) can partner with Ciocca. Looking forward to working together in the future!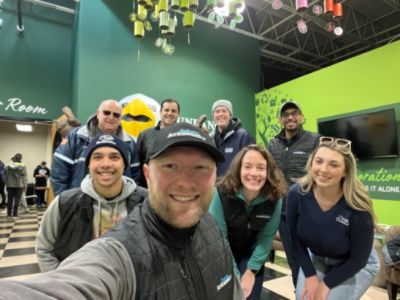 ---
New friend and new car! - Marquise H
I came in looking to buy a 2017 WRX that they had in inventory. I was helped by a salesman named Calvin Rodriguez and he helped me through the entire process. We test drove the car and he basically explained to me everything was done to it and what the next steps were if I were interested in moving forward. I made a friend that day and I'm loving my new WRX. If you're looking to buy a Subaru come here and I guarantee you won't regret it.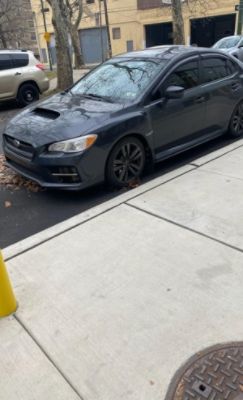 ---
Five Star Experience - Jilly R
Ciocca Subaru of Philadelphia was AMAZING! Right off the bat, the facility was clean and aesthetically pleasing, with multiple cars staged + friendly faces, eager to help. Up the elevators and into a gorgeous + spacious storage facility, with hundreds of Subarus on display to choose from. With all these cars on site, especially Crosstreks, having the luxury of choice was so important to me and my family. The staff couldn't have been of more help, they were awesome. Mark Tamburrino and Benjamin Sjolander were beyond personable, patient, and transparent, which made getting my Subaru an easy process. They were so thorough and thoughtful, down to the little touches, like putting a bow on the hood. Ciocca Subaru really cares about their customers, I could not recommend them enough!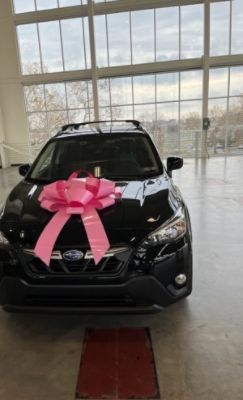 ---
Unexpected Upgrade - Pat M
I recently came in for a check engine light on my 2017 Impreza with no plans to do anything more. One of the managers, Taylor, noticed my appreciation for the WRX. We started talking about an appraisal on my Impreza and before I knew it, I was test driving the WRX. We both share a passion for the WRX, so she thoroughly walked me through all the possibilities, and then - the process! She worked really hard stayed late to make sure I was taken care of and my dream was achieved. It is safe to say it would not have happened without Taylor but Ken, Hassan, and Tyler all supported her with outstanding customer service. Everyone was personable, supportive and dedicated to making my fantasy a reality. It was truly a team effort, even Mike and Megan of their service department really took care of me with the Impreza. Needless to say, I'm thrilled to be part of the Ciocca family. Thank you, Taylor! Thank you all!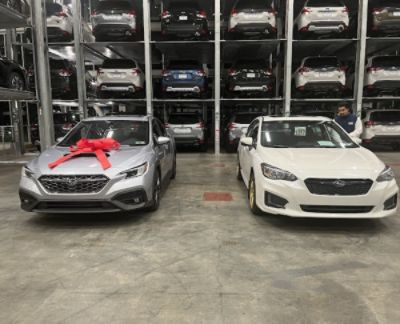 ---
Tree Planting in the neighborhood! - David S
On Friday, November 18, employees of Ciocca Subaru of Philadelphia joined forces with The Grays Ferry Tree Tenders to plant trees in Stinger Park and Lanier Park. Since 2020, The Grays Ferry Tree Tenders have planted 54 neighborhood trees, and we planted 17 more on Friday afternoon, despite to frigid temperatures! In April, Ciocca Subaru of Philadelphia planted six trees in Stinger Square and committed to water those trees at Stinger Park 20 gallons per week. Ciocca Subaru of Philadelphia Loves the Earth!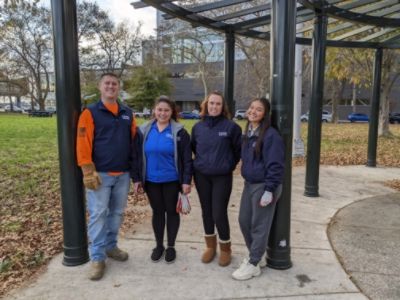 ---