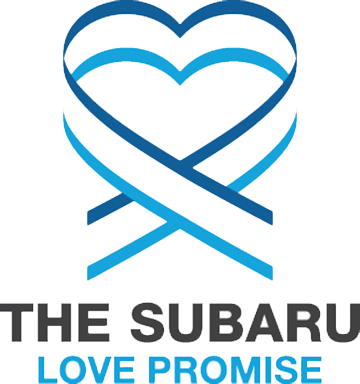 What is the Subaru Love Promise?
Subaru and our retailers believe in making the world a better place and the Subaru Love Promise is our vision of respecting all people. This is our commitment to show love and respect to our customers and to work to make a positive impact in the world.
How is Ciocca Subaru of Philadelphia dedicated locally to the Love Promise?
We are committed as a team to help and support the community that welcomes us into their heart and soul.
Multi-Cultural Academy Charter School
Philadelphia VA Medical Center
Love Promise Stories from Ciocca Subaru of Philadelphia
Subaru and Ciocca Subaru of Philadelphia believe in making a positive impact on the communities in which we live and work. We uphold that belief through our Love Promise Community Commitment. Every month, we select inspiring stories from customers and partners from around our area who strive to support our collective commitment and feature them here
New friend and new car! - Marquise H
I came in looking to buy a 2017 WRX that they had in inventory. I was helped by a salesman named Calvin Rodriguez and he helped me through the entire process. We test drove the car and he basically explained to me everything was done to it and what the next steps were if I were interested in moving forward. I made a friend that day and I'm loving my new WRX. If you're looking to buy a Subaru come here and I guarantee you won't regret it.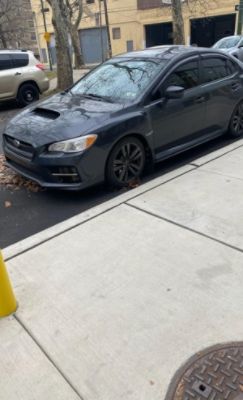 ---
Five Star Experience - Jilly R
Ciocca Subaru of Philadelphia was AMAZING! Right off the bat, the facility was clean and aesthetically pleasing, with multiple cars staged + friendly faces, eager to help. Up the elevators and into a gorgeous + spacious storage facility, with hundreds of Subarus on display to choose from. With all these cars on site, especially Crosstreks, having the luxury of choice was so important to me and my family. The staff couldn't have been of more help, they were awesome. Mark Tamburrino and Benjamin Sjolander were beyond personable, patient, and transparent, which made getting my Subaru an easy process. They were so thorough and thoughtful, down to the little touches, like putting a bow on the hood. Ciocca Subaru really cares about their customers, I could not recommend them enough!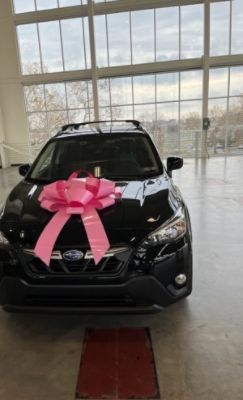 ---
Unexpected Upgrade - Pat M
I recently came in for a check engine light on my 2017 Impreza with no plans to do anything more. One of the managers, Taylor, noticed my appreciation for the WRX. We started talking about an appraisal on my Impreza and before I knew it, I was test driving the WRX. We both share a passion for the WRX, so she thoroughly walked me through all the possibilities, and then - the process! She worked really hard stayed late to make sure I was taken care of and my dream was achieved. It is safe to say it would not have happened without Taylor but Ken, Hassan, and Tyler all supported her with outstanding customer service. Everyone was personable, supportive and dedicated to making my fantasy a reality. It was truly a team effort, even Mike and Megan of their service department really took care of me with the Impreza. Needless to say, I'm thrilled to be part of the Ciocca family. Thank you, Taylor! Thank you all!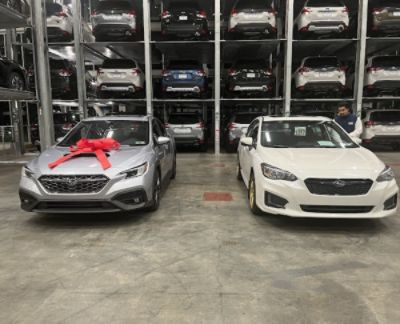 ---
Tree Planting in the neighborhood! - David S
On Friday, November 18, employees of Ciocca Subaru of Philadelphia joined forces with The Grays Ferry Tree Tenders to plant trees in Stinger Park and Lanier Park. Since 2020, The Grays Ferry Tree Tenders have planted 54 neighborhood trees, and we planted 17 more on Friday afternoon, despite to frigid temperatures! In April, Ciocca Subaru of Philadelphia planted six trees in Stinger Square and committed to water those trees at Stinger Park 20 gallons per week. Ciocca Subaru of Philadelphia Loves the Earth!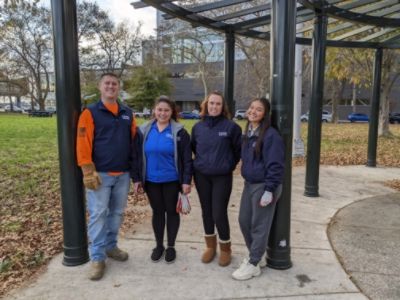 ---
Exceptional Service - Pamela H
Attn: General Manager Dear Sir/Madam, I recently needed service on our 2011 Subaru Forester and I wanted to tell you how remarkable my trips to your dealership have been. On my first trip there, for a driver's sear repair, I noticed that everyone was so very kind yet efficient. On that trip I was offered options to make my time as comfortable as possible while repairs were being made...and it was comfortable. I left feeling that I like this place. I was back again to Ciocca just recently when the check engine light in our vehicle came on. After inspection, my service advisor, Bill Boulton explained the current issues and repair options. I felt the information that he gave me was extremely honest and afforded me options in the level of service to be performed. But then the next thing that happened was really unbelievable to me. Bill advised me that as a long time Subaru customer some of the repairs that I had opted to wait on were available, at no cost to me, by Subaru. Given the circumstances of my last visit it would be easy for anyone to be happy but I recognize that it was not just the monetary issue but the entire process and people at Ciocca Subaru that made this experience so extraordinary. At no time did I feel like people were simply trying to sell me something; not from Bill in the service department or Taylor Fryer in sales. We have long been loyal Subaru customers but now we are loyal Ciocca customers too. My sincerest thanks to everyone at Ciocca Subaru! Pamela Hopkins Philadelphia, PA
---
Ciocca Subaru of Philadelphia Loves Learning - Stephanie N
During Subaru Loves Learning month, Ciocca Subaru of Philadelphia adopted six classrooms at Multicultural Academy Charter School in North Philadelphia. The adoption, which was coordinated through Adopt-A-Classroom, not only gave the teachers money to spend on needed classroom items but the ability to buy materials that the school needed as well. In talking to Mr. Elvenstar, one of the teacher's who classroom was adopted and Mr. Higgins, CEO at Multicultural Academy Charter School, some of the funds will go to purchasing items for the school's drama program. General Manager Eric Narodovich and Sales Managers Dylan Ciocca and Cole Ciocca toured Multicultural Academy Charter School when they stopped by to give school supplies to the adopted classrooms, all donated by Subaru of America.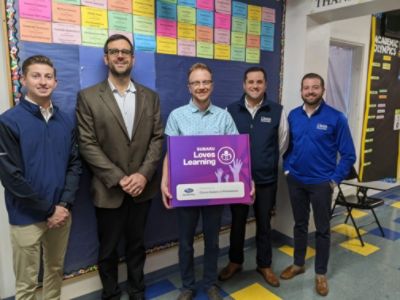 ---
Coats to kids in need - Stephanie N
Last week, kids were able to pick out their favorite, brand new coat to keep them warm this winter at Ciocca Subaru of Philadelphia! A special shout out to the kids from Audenried Charter who helped us set up and everyone who came out to our coat distribution yesterday and helped spread the word! Ciocca Dealerships is proud to have donated $100,000 to Auto Dealers CARing for Kids to provide 5,712 new coats to kids in need this winter
---
Adoption Day with Ciocca Subaru! - Allison L
On October 15th, PAWS partnered with Ciocca Subaru of Philadelphia for an adoption event in conjunction with Subaru Loves Pets month. Volunteers and foster parents had the opportunity to raise awareness about PAWS' mission, encourage people to get involved and talk to them through the process of finding their new best friend. Three kittens - Flounder, Cheetah and Leopard - and a dog named Wally attended the event and their presence was a huge hit! We are so grateful that Ciocca Subaru chose us to partner because it allowed us to engage with new people and help spread the word about the work that we do. Adoption is a huge part of saving lives, but fostering, volunteering and donating are also equally important ways to be involved. We could not do the work we do without partnerships like this and we appreciate Subaru's dedication to nonprofits like PAWS!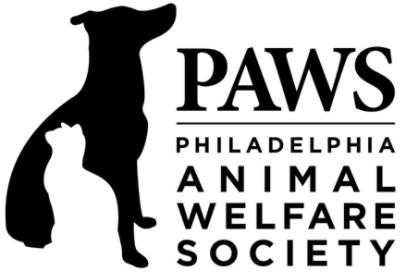 ---
Ciocca Subaru of Philadelphia Helps Rescue PAWS' 16th Annual Mutt Strut - Lauren H
When Hurricane Ian made landfall for the fourth time as it headed up the coast, the Philadelphia Animal Welfare Society (PAWS) made the heartbreaking decision first to postpone, and then to cancel its 16th Annual Mutt Strut. Even the rain date had been rained out. For 15 years, this beloved outdoor dog walk and fall festival has brought animal lovers together for a day of fun activities and games, music, great food, and so much more, all to raise vital lifesaving funds for Philadelphia's homeless pets. This year, for the first time, PAWS had to break the news to hundreds of fundraising participants, dozens of vendors, and its army of volunteers that the show could not go on. Or so we thought! When our friends at Ciocca Subaru of Philadelphia heard, they immediately extended an invitation to help in any way that they could. Being familiar with their beautiful, spacious dealership, the team at PAWS immediately began discussing what an event at Ciocca could look like. Within hours, the PAWS and Ciocca teams collaborated to pivot the entire event into an Open House and Pick up Party - to be held the following weekend - where PAWS' dedicated supporters and their dogs could enjoy a mini-version of the Mutt Strut: participating in activities like dog treat decorating and paw print painting, entering our canine costume contest, visiting a variety of vendors, picking up the fundraising prizes they had earned, and, of course, strutting their stuff! PAWS is 100% donor-funded, and proceeds from the Mutt Strut enable us to save and serve thousands of at-risk pets each year. We could not be more grateful for our community of caring supporters and generous partners like Ciocca! Together, we raised a record-breaking $130,000! Even after an unheard of turn of events - a postponement, cancellation, and pivot to an Open House, all in one week - this was our most successful Mutt Strut fundraiser yet! To say that Ciocca Subaru of Philadelphia helped save the day would be an understatement. Ciocca not only brought joy to hundreds of people and their dogs, but will help countless homeless pets get a second chance at life, and transform the lives of the families who will welcome them.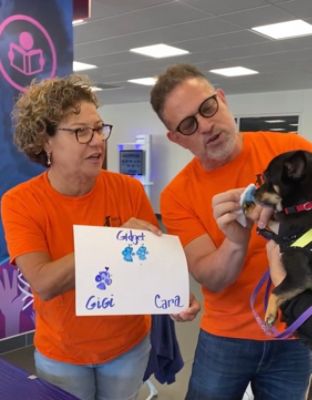 ---
"Fill the Ascent" Food Drive - Stephanie N
Throughout the month of July, customers and employees of Ciocca Subaru of Philadelphia participated in the "Fill the Ascent" event. The goal was to collect non-perishable food items for Face to Face, a Germantown human services organization dedicated to the health, well-being and stability of the community. Over 150 pounds of food was collected and donated, we cannot say thank you enough to all those who Love to Help!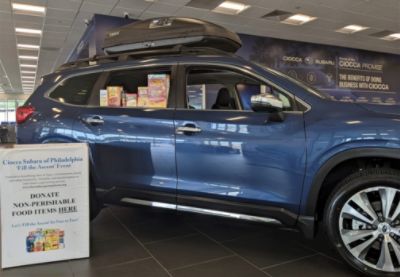 ---